mountain watch | Words Drew Joliwizc Photos: Chris Hocking
Skiing for me lately has been about exploring outback Australia. To the untrained eye, the Australian Alps may look disappointing, but to the untrained eye – connoisseurs have a different view. Images of beauty and harshness, our mountains are among the oldest in the world, worn and sculpted by the ravages of time and steeped in history, they have a story to tell.
With the ebbs and flows of another Covid season, emotions frayed. We are all human and it was another year of ups and downs. Freeskiing is about expression and freedom that is hard to find in a pandemic. Can we go there? Can't we go? When can we leave? These questions repeated themselves over and over again.
By the end of September, spring had arrived, the Victorian heights were calling and there are none higher than Mount Bogong. I know, I know, we went there last year, the editor almost didn't run it. As the crow flies, the Main Range is not so far, why not go there? Well, for those residing south of the border, Sentinel or Watson's Crags might as well have been the French Alps or the Chugach. It was in New South Wales and last September the border was closed, and besides, in 2020 we never got to West Peak.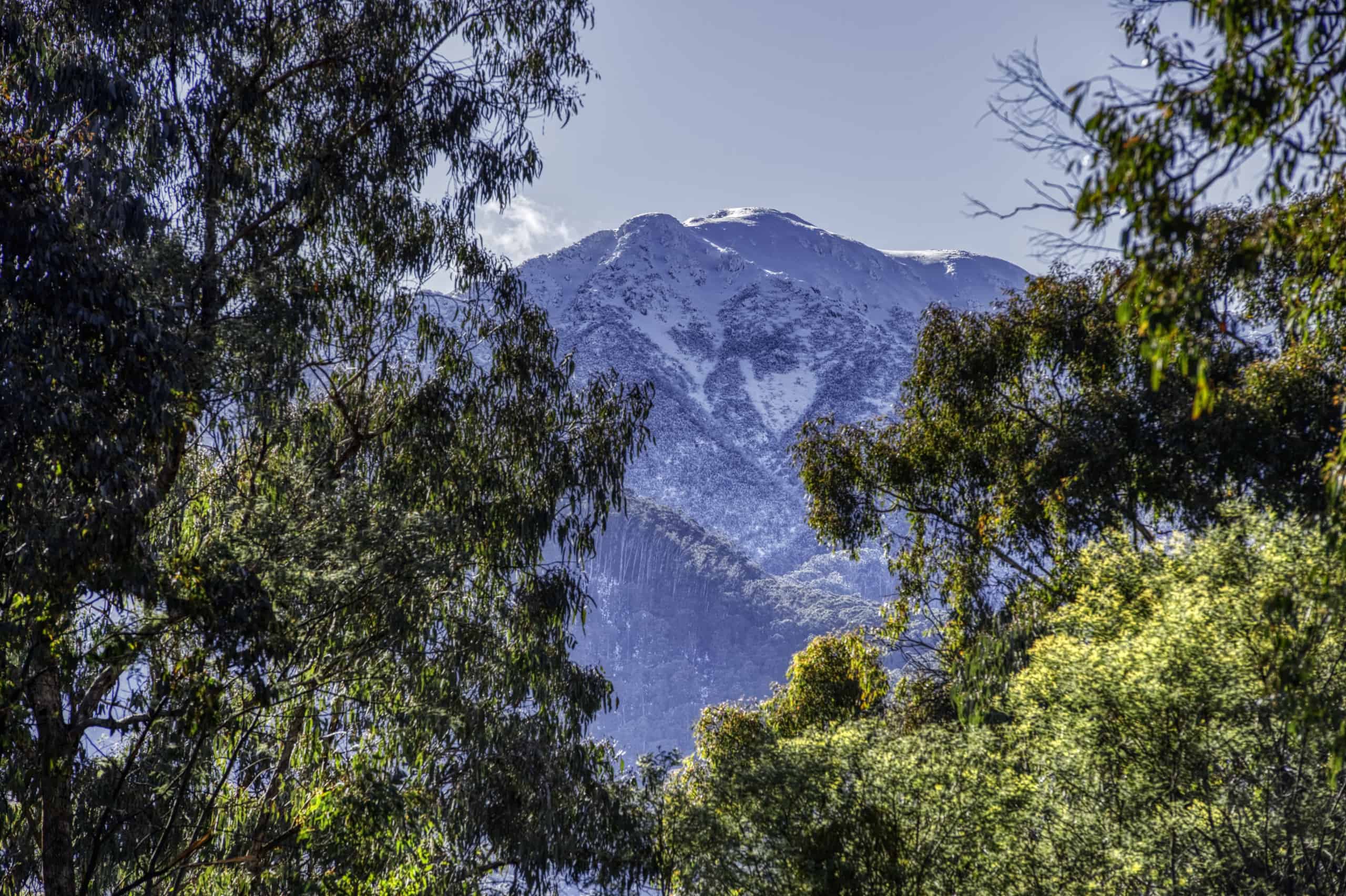 As good as the skiing is, it's not the reason humans first visited the area. Bogong and its surroundings are rich in indigenous culture and the area was home to the Yaitmathong people. In the Waywurru and Dhudhuroa languages, the mountain is called Warkwoolowler, which when translated means collecting place of the Bogong Moths. Visiting tribes have asked traditional landowners for permission to spend the hotter summer months at higher elevations feasting on this protein-rich delicacy. Often marching for days, different clans gathered, feasted and held sacred ceremonies.
At the top of Warkwoolowler, you can feel the presence of First Nations elders. While skiers will consider our recreation ceremony, it becomes insignificant when we reflect on the history of the clans that roamed the land before us. While taking great care to recognize the Yaitmathong people, our reason for being there was different.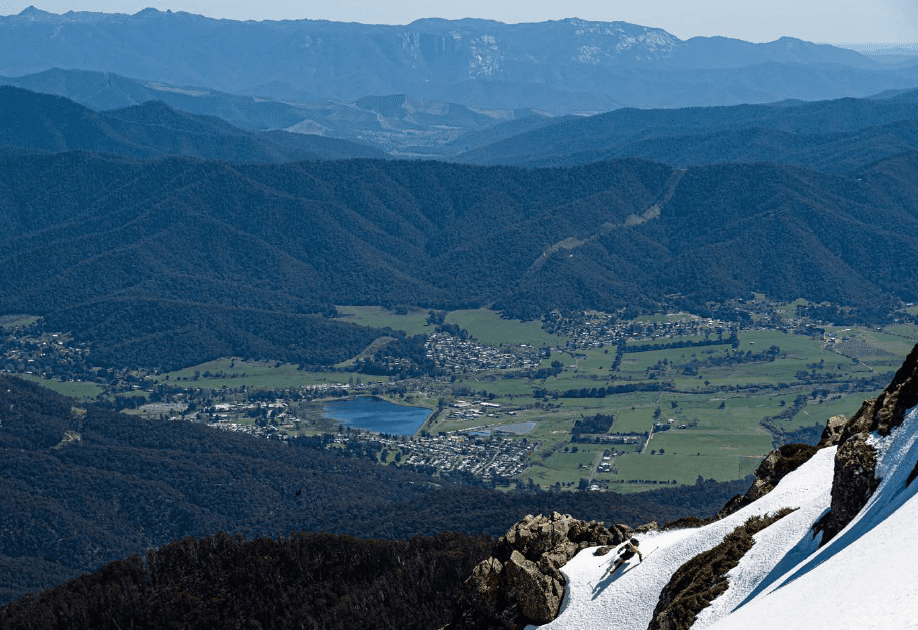 Perched on the outer limits of the Bogong Massif is West Peak and some of the most spectacular terrain in the Victorian Alps. When I was a kid I remember being in Hotham flipping through a ski magazine and coming across a picture taken by Andrew Barnes of Australian skiing legend Bill Barker tearing up the very western edge of Bogong. It must have been the early 90s. by Greg Stump Aahhh Blizzardwas released a few years earlier, reinventing the freeski movement.
It was a golden time. Here's a classic shot of Bill doing perfect jumps on long, skinny skis with his trademark dreadlocks fluttering free in the breeze. A timeless image, it could easily have been Scott Schmidt in Chamonix, France. Except it wasn't, it was Bill loading West Peak Australia with Mt. Beauty thousands of feet below. This image stuck with me and fueled my desire to ski West Peak.
Some things change, some things stay the same. While the skis have changed, the striking views and lush green pastures of the Kiewa Valley remain the same, as does the grace and style with which Bill still skis today (and he still has dreads).
Our goals for West Peak were ambitious. Most people ski this area as part of an overnight trip, but our plan was to come and go in a day. Starting early, Chris Hocking, Dylan Robinson and I traveled light, resisting the temptation to ski the other lines along the way.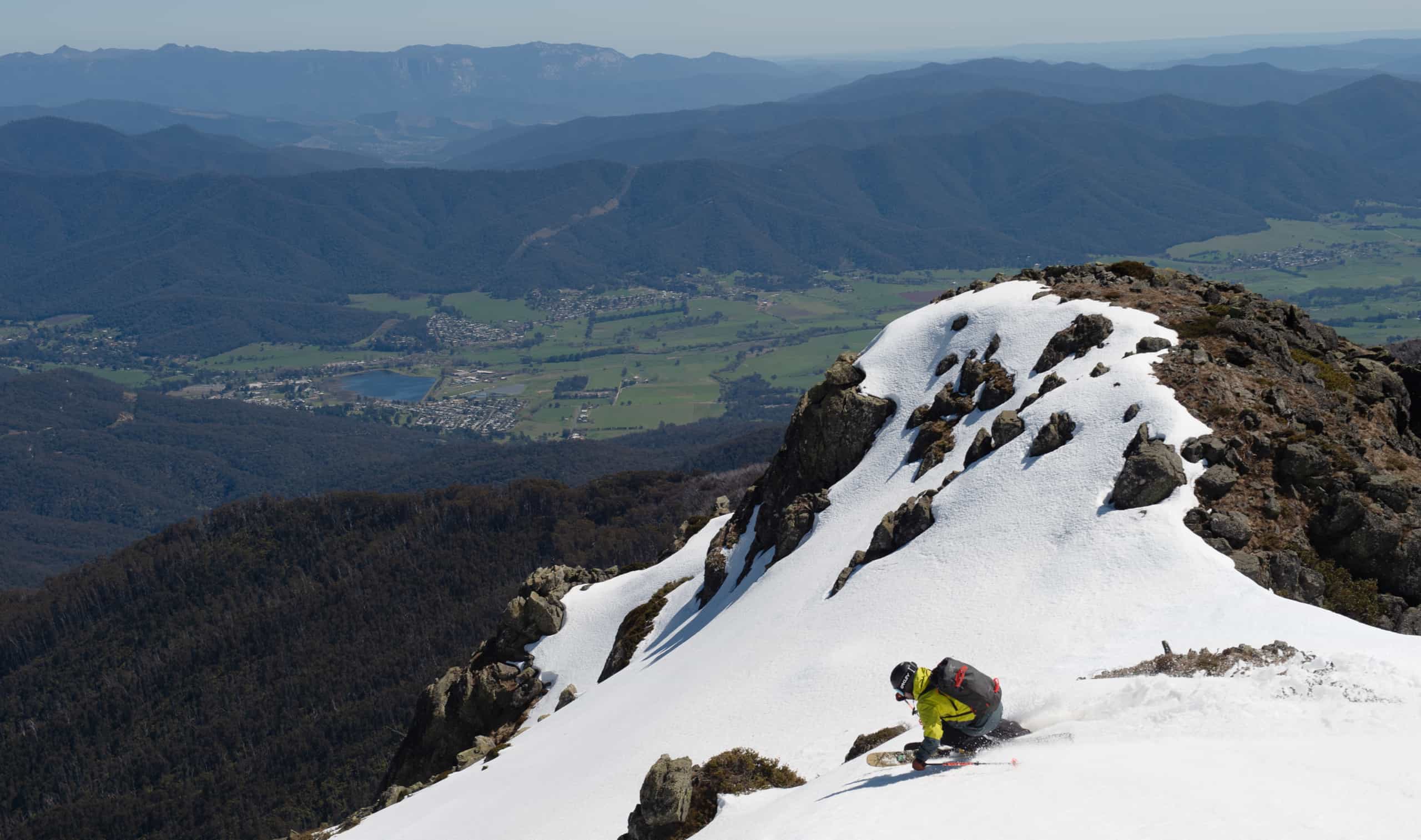 It was hard work, but it was a beautiful spring day, warm and sunny, and by late morning the surface of the snow was silky smooth corn. We were lucky enough to be the only ones skiing 'Way out West' and had the place to ourselves and skied a few different lines with Chris capturing some stunning photos.
As the sun drifted in the evening sky, we began the feast of suffering as we descended from the mountain. In truth it's not that bad and a quick stop at Michell Hut for some whiskey and a break made the final descent a bit easier. By 6 p.m. we were back in civilization. It was a big day, 12 hours door to door and even though we were all beaten up, we were satisfied because we had just checked off a bucket list.
If the turbulent state of the world over the past two years has shown me anything, it's to appreciate what we have on our doorstep. Maybe it takes a once-in-a-hundred-year event to take stock, slow down, and explore our own backyard, but there's no need to wait another ten decades for the next local adventure. Where is it going to be? Not sure, but it will be a different destination in the Australian Alps as there is so much more to explore.
This story is from the 2022 issue of Chillfactor, Australia's leading ski magazine