the largest geothermal lagoon in the world
The Quebec company geoLagon, specializing in the sale of cottages for short-term rental, intends to build the largest geothermal lagoon in the world in Charlevoix, Canada. Inspired by the famous Blue Lagoon of Iceland, the open-air lagoon will feature a patent-pending thermal reservoir heating system that will keep the waters at 39°C (102°F) year-round, providing shelter from plunging area temperatures. below freezing (32°F) in winter. The project will cover 12,000 m² (130,000 square feet) and will include hundreds of chalets to create a completely self-contained village.
the largest geothermal lagoon in the world will be built in the Charlevoix region, Canada
all images courtesy of geoLagoon
SELF-SUFFICIENCY GUARANTEED BY SCIENCE
A study by Canadian sustainable energy company Akonovia has confirmed that the geoLagon project will be completely self-sufficient. A vast thermal reservoir will rest beneath the lagoon base, fueled by an energy ecosystem comprised of geothermal, biomass, photovoltaic and solar heating technologies, which are currently patent pending. The photovoltaic coating of the chalets will absorb solar energy to power the heat pumps. Compared to other developments, the geoLagon village plans to reduce its groundwater consumption by 90 to 95% thanks to a rainwater collection and filtration system. With other technologies such as sewage heat recovery, the geoLagon community could also eventually become an energy generator.
"Quebec is in pole position to demonstrate to the world that self-sufficiency in renewable energies is a real business option, particularly in the tourism industry," shares Louis Massicotte, owner and CEO of the Quebec company. "I invite the citizens and associative actors of each territory to support us in our projects to speed up the process and quickly materialize this world first with a first geoLAGON village. I humbly hope that geoLAGON will become a source of pride for each of us. he adds.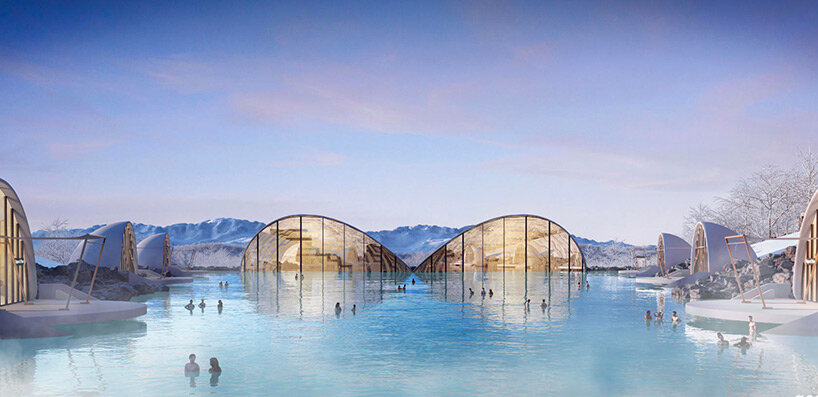 a patent-pending thermal reservoir heating system that will keep the waters warm all year round
construction is expected to begin in March 2023
When the project is complete, groups of chalets will surround the lagoon, using a photovoltaic coating to capture solar energy and assist water heat pumps. These cottages will be for sale and can be used for living by the lagoon or rented out to tourists for vacations. Visitors to the location will have access to art galleries, ski resorts, golf facilities, restaurants, and whale watching experiences in addition to lagoon water.
The project is divided into three parts, the first being the construction of 150 solar-powered chalets, followed by the lagoon as the second stage, and finally the remaining 150 dwellings. After Charlevoix, geoLagoon has plans for three more such lagoons in the Laurentians, Lanaudière and Eastern Townships. Construction of the First site is scheduled to begin in March 2023.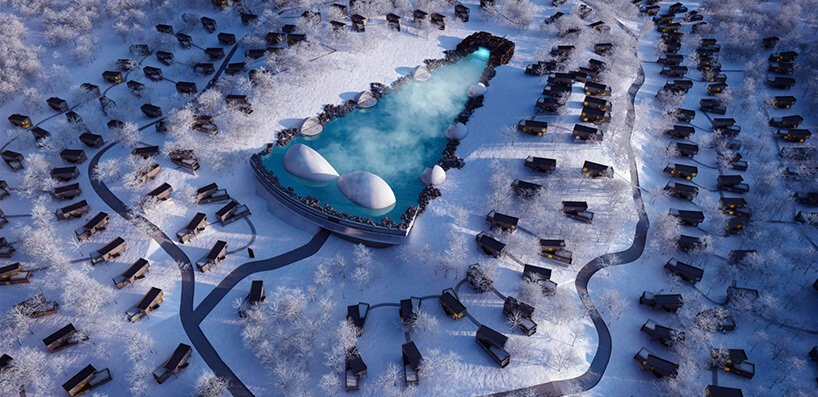 groups of chalets will encircle the lagoon, using a photovoltaic coating to harness solar energy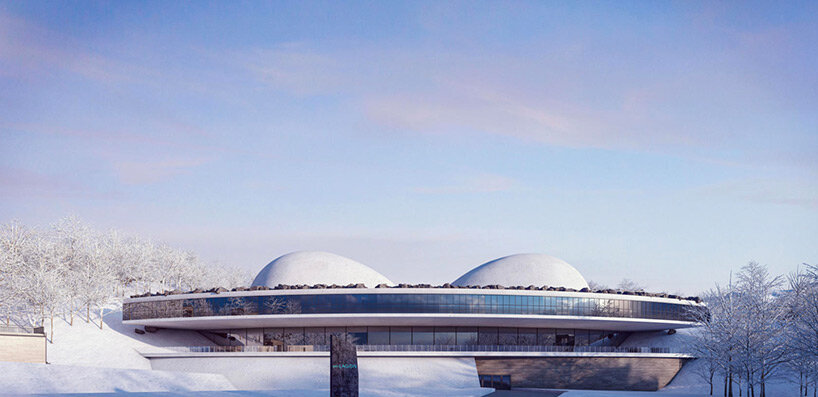 visitors to the location will have access to art galleries, ski resorts, golf facilities, restaurants and whale watching experiences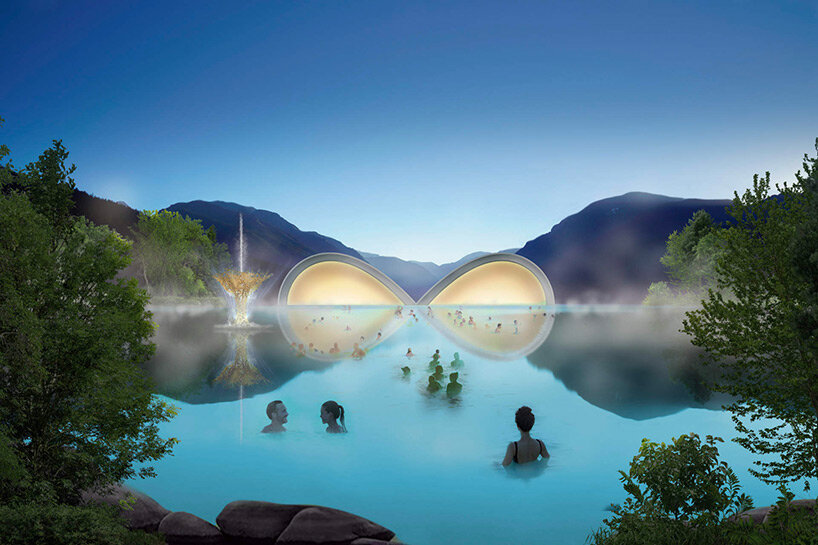 project info:
Last name: geoLagon project
company: geoLagoon
location: Charlevoix, Quebec, Canada
myrto katsikopoulou I conceive
Sep 23, 2022