What to expect from this year's National Snow Show
In just over a month, the National Snow Show will open the doors of the Birmingham NEC, officially kicking off the 2022/23 winter season. Thousands of winter sports enthusiasts of all skill levels are expected to attend the two-day event, filled with awesome interactive features, world-class speakers and some of the best retail the scene has to offer.
The Show is a one-stop-shop for skiers and snowboarders looking to start the season in style. The Snow Stage, in partnership with Inghams, is back and hosted by the legendary Chemmy Alcott and Scott Penman. The stage will host world-class talent including Eddie "The Eagle" Edwards, Katie Ormerod, Billy Morgan, Aimee Fuller, Mia Brookes, Graham Bell, Tim Warwood, Warren Miller, Keme Nzerem, Anna Turney and Jenny Jones in what is shaping up to be an incredible weekend of inspiration.
Snow Skills Booth sponsored by Crystal Ski Holidays, hosted by industry mogul Tord Nilson, also returns and offers a packed program including sessions on how to start a career as an instructor, an introduction to boarding interval training, improving technique and how to be more environmentally friendly when planning a ski vacation.
This year the show will feature brand new features including the Après Pavilion, delivered in partnership with Ski Club GB, OOSC, Eco Ski and NUCOTravel. A space where visitors can relax, enjoy live music from Squid Lips, DJ sets and 'Beer Pong Championships' from OOSC, NUCO Travel and Jubel, ski simulators and insurance partner advice official show insurance, Ski Club GB, Eco Ski cleaning station equipment and mountain-inspired drinks from Jubel Beer. The mood will be chilled until 3 p.m. when the tunes kick up a notch and the drinks start flowing. Don't miss the Alpine Bar presented by SkiYodl which will be open all weekend to provide the perfect place to relax with friends new and old and absorb the energy of the show.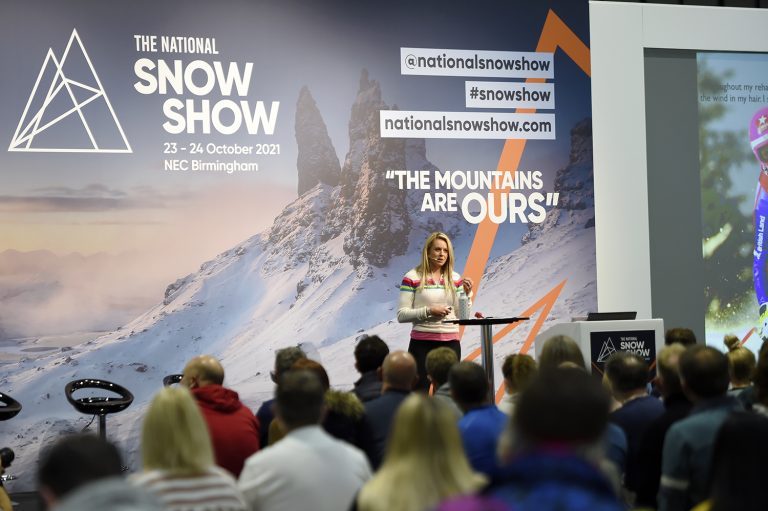 Also new for 2022 is the Warren Smith Ski Technique Lab which will bring a personalized ski MOT from the experts, enhanced functionality from RAF Nordic and Norway Home of Skiing, which will host a Nordic introduction to roller skating as well as a greater experience biathlon with Laser Shooting alongside the experts. For those looking to hone their balance skills, head over to the Balance Board feature with Swifty.
The show, now in its second year, will feature a 40% larger indoor SnowDome track, offering budding skiers and snowboarders of all ages the chance to try their hand under the watchful eye of SnowDome experts and the FIS. An inflated skate ramp to test those skateboarding skills on the Graystone Action Sports Skate Mini Ramp is back by popular demand with jam sessions and swag up for grabs on Saturday afternoons plus boot fitting sessions with Ski Exchange.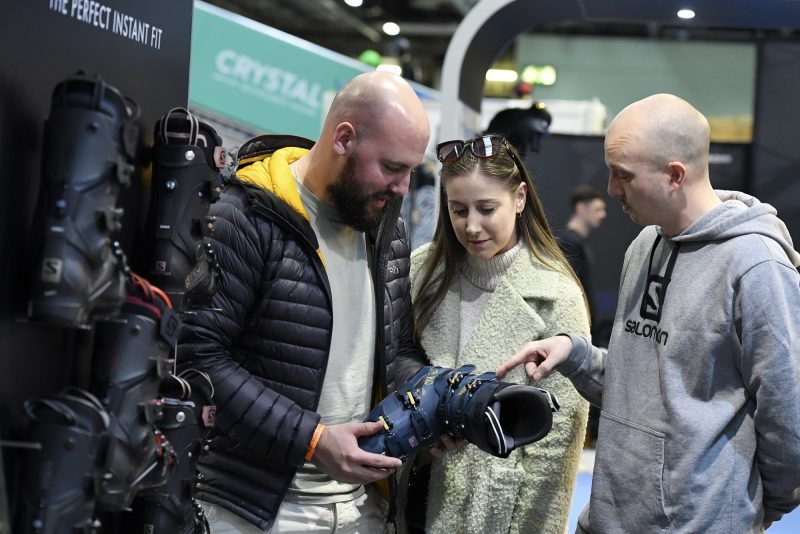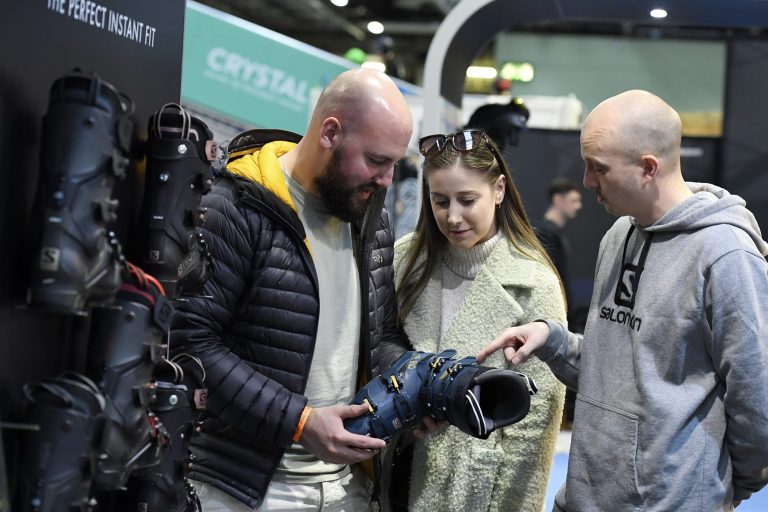 A shopper's paradise, the show will feature stands from top brands as well as boutiques, including Atomic, Rossignol, Pulse Roll, Nordica, Oakley, UYN, Spyder and Picture Organic which will feature on the show's retail partner, the vast Ski Exchange supporter store. Other exhibitors include The Snowboard Asylum, Volkl, Dalbello, Marker, Salomon, Black Peak Trading and many more.
As visitors' minds begin to turn to their next winter vacation, the lounge offers face-to-face access to experienced tour operators and resorts to help plan the perfect trip, whether you're traveling alone or with a large group. Crystal Ski Holidays, Inghams, Ski Andorra, Ikon Pass, Aosta Valley Tourist Board, France Montagne, Georgian National Tourism Administration, LAAX, Jackson Hole Mountain Resort, OTP Swiss Holidays, Norway Home of Ski and Snowsport Scotland will all be at the show and ready to go. offer tailor-made advice and tailor-made holidays.
National Snow Show speaker Eddie 'the Eagle' Edwards commented: "I've always found ski and snowboard shows to be a great way to bring people involved in winter ports together, it was such a shame that I can't be there 'in person' in 2021, but I'm so looking forward to it this year. My participation in the Olympics taught me a lot, and I believe that everyone should try snow sports, regardless of experience or ability. The atmosphere when you bring winter sports enthusiasts together is fabulous and I look forward to sharing my story and hearing the stories of others at the Show.
The National Snow Show takes place in Hall 1 of the Birmingham NEC on October 15 and 16, doors open at 9am and tickets sell for £10 pp, children under 16 are free.